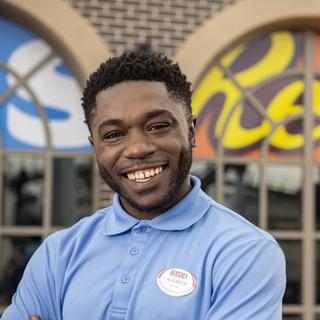 Hersheypark Leadership Development Internship
Check back for 2024 Summer Applications
Working at Hersheypark® amusement park isn't an ordinary internship. Your "office" is an award-winning amusement park, your co-workers are the Hershey Characters, and the memories you make will last a lifetime. During a typical week as a Hersheypark Leadership Development Intern, you work as a Hersheypark Team Member, live alongside fellow interns, and develop your skills in our leadership academy.
Key Benefits
Work at Hersheypark as a Team Member
Student-Centered Leadership Development coursework with potential to receive internship credit with your college/university
Housing and Transportation available (View Housing Info)
Open to all majors
Earn Up to $15/hour with availability to work extra hours
Housing
Hersheypark Leadership Development Interns live in fully-furnished suite style apartments. Housing includes deluxe accommodations, a 55" HD TV, fitness center access, free on-site parking, transportation to and from Hersheypark and more.
Learn More About Housing
Employment
All Hersheypark Leadership Development Interns will gain valuable hands-on experience in Team Member roles at Hersheypark during peak summer season.
Learn More About Employment
Leadership Development Curriculum
In partnership with Shippensburg University, the curriculum has exclusive coursework that explores the fundamentals of leadership for any career. Interns also have the potential to receive internship credit with their college or university.
Faculty & Advisors – Learn More
Learn More About Education